Resident Education Facilities
UC San Diego Facilities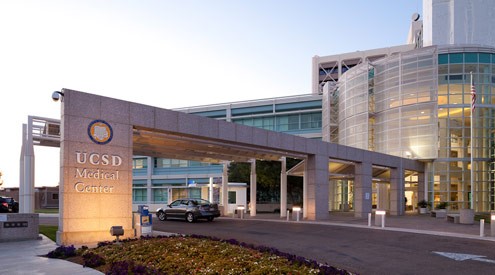 UC San Diego Medical Center, in Hillcrest, is the primary hospital for the UC San Diego School of Medicine. Orthopaedics treats a large number of acute fracture problems at Hillcrest. Half the admissions to this service are via the E.R. and Trauma Units. The orthopaedic trauma service provides care to patients with acute and reconstructive problems of the extremities and pelvis. Orthopaedic care at Hillcrest includes rehabilitation services, which provides residents with training in the management of chronic disease problems including reconstructive surgery, total joint replacement and allografts, and a spine service, which places an emphasis on the understanding of back pain and disc disease as well as nonoperative and surgical (reconstructive) care of all varieties of spinal pathology.
Multidisciplinary relationships have been developed in operative areas of spinal cord injuries, spine instability, and spinal cord monitoring. Also at Hillcrest are busy foot and ankle and hand services which includes microvascular surgery, replants and tendon transfers. Specialty clinics are available for hand, foot and ankle, amputation and diabetic foot, prosthetics, pediatric orthopaedics, rehabilitation, major joint reconstruction, spine, and sports medicine.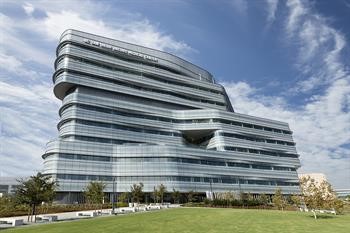 The Department of Orthopaedic Surgery has a major inpatient focus at Jacobs Medical Center, located in La Jolla. Specialty interests include hand and upper extremity, spinal surgery, joint reconstruction, sports medicine, and foot and ankle surgery.
The major clinical population is comprised of non-emergency, adult reconstructive surgery with active support from the Divisions of Rheumatology, Neurology, and all surgical subspecialties.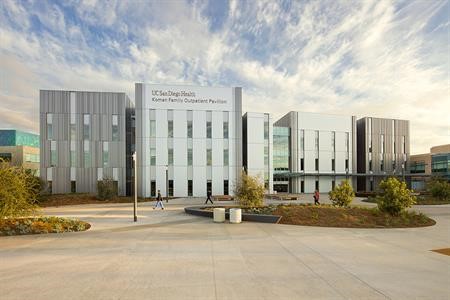 The Koman Family Outpatient Pavilion is an outpatient clinical facility on UC San Diego Health's La Jolla campus. The facility includes eight surgery suites, basic and advanced imaging, physical therapy and pain management — plus infusion and apheresis services. The four-floor, 156,000-square-foot facility opened in March 2018.
Affiliated Hospitals & Health Centers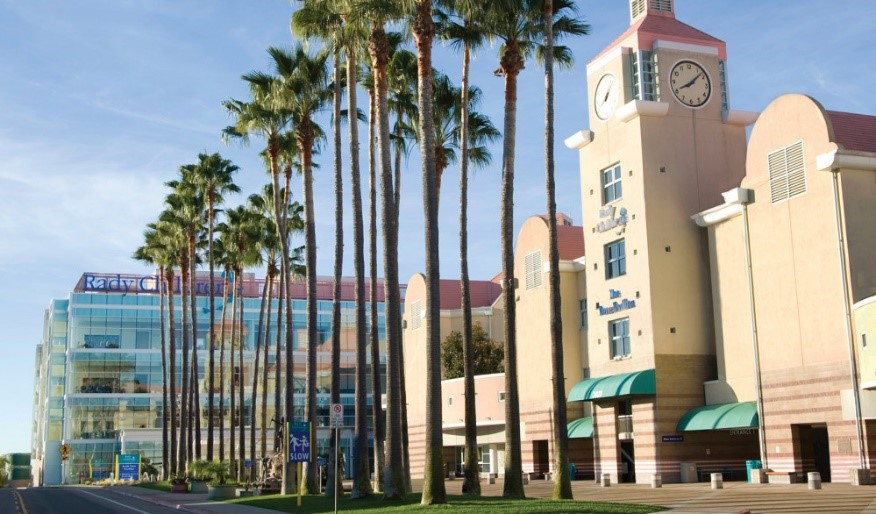 Situated centrally between the UC San Diego Medical Center and the main campus in La Jolla, Rady Children's Hospital in San Diego provides an outstanding training facility for pediatric orthopaedics. A private service functions in parallel with a clinical service to provide a broad range of pediatric orthopaedic teaching cases.
Outpatient screening clinics are maintained in Tijuana, Mexico, where a large variety of relatively uncommon problems are followed such as bone and joint tuberculosis, post-poliomyelitis, congenital deformities, and cerebral palsy. Rady Children's Hospital has a newly dedicated Gait Laboratory for the analysis of gait disturbances and post-operative evaluation of the results of surgery. This approach permits an ideal method of motion analysis which affords an outstanding tool for use by the residents in training. Residents spend a total of eight months in pediatric orthopaedics during their first few clinical orthopaedic years.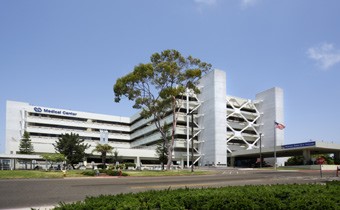 The VAMC, adjacent to the La Jolla campus, is located twenty minutes from UC San Diego Medical Center in Hillcrest and walking distance from Thornton Pavilion.
The service is divided into a 30-bed acute service and a 15-bed rehabilitation service. Three orthopaedic residents rotate to the VAMC at any one time. A wide variety of elective and acute problem cases in orthopaedics are seen including total joint replacement, fractures, hand and foot disease, amputations, and disorders of the spine.