Academic Mission 
Our department is dedicated to inspiring faculty, staff, students, residents and fellows in working towards the development of the knowledge, attitudes, skills, and resources needed to collaboratively advance the field of orthopedics. Working side-by-side, the nation's top-ranked surgeons, innovative researchers and distinguished scholars are paving the way for the future of musculoskeletal care.
Patient Services
Our clinicians serve patients both within and beyond the Pacific Southwest region, delivering quality patient care that is responsive to meeting the general and specialized needs of local and global communities. The department specializes in the full range of orthopedic care including joint reconstruction, trauma, oncology, pediatric orthopedics, sports medicine as well as hand, foot and ankle and spinal conditions. 
Welcome from the Chair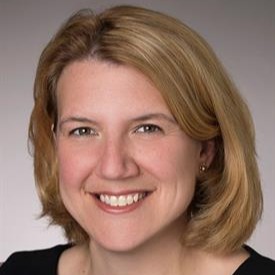 In 2021 I was honored to be named the new chair of UC San Diego's Department of Orthopaedic Surgery. It is my pleasure and privilege to work alongside an amazing community of doctors, researchers, and staff, as well as medical students, residents and fellows, as we continue advancing down a path of clinical and research innovations hand in hand with academic excellence. 
As part of the only academic health system in San Diego, our department's purpose is three-fold: to educate the next generation of leaders within the field of orthopedic surgery; to conduct groundbreaking research to expand our understanding of musculoskeletal injuries, diseases and conditions; and to provide comprehensive, compassionate orthopedic care using the most advanced operative and non-operative procedures.  
I'm confident that this department will continue its esteemed culture of excellence with renewed dedication and drive in all areas of our mission. 
Education

We offer educational and training programs for medical students, residents and fellows. We pride ourselves on developing compassionate, well-rounded clinicians and inquisitive researchers who are both equally culturally and socially aware. Our program is unique in that we offer a 5-year clinical residency track in addition to matching with a research track for an additional year. Our residents have access to train in numerous leading-edge facilities—including the region's first Level 1 Trauma Center—while rotating through all our subspecialties—including trauma, oncology, foot and ankle, spine, sports medicine, and joint reconstruction, as well as gaining valuable experience with pediatric orthopedic care, radiology and plastic surgery. We also offer four fellowship programs in trauma, joint reconstruction, spine and hand subspecialties. 
Research
We conduct basic, clinical and translational research with inter- and intradepartmental collaborators and partners. Our research foci include bone and cartilage regeneration, epidemiology bone and vascular calcification and signal transduction and immunometabolism. We've discovered that by deeply integrating fields of research and clinical medicine that normally exist only in silos, we can cultivate inspired dialogues that lead to innovative breakthroughs.  
Patient Care
We perform comprehensive operative and non-operative orthopedic care ranging from hand and microvascular surgery, oncology and trauma, as well as joint reconstruction and osteoarthritis, physical medicine and rehabilitation, spine and sports medicine. We embrace innovations through clinical trials and leading-edge technologies and techniques, including developing advanced procedures in kyphoplasty and virtual-reality-assisted spinal surgery. Our internationally recognized faculty members are consistently named among the "Best Doctors in America" and we remain honored to be the orthopedic and sports medicine providers for several athletics teams within our community, including the San Diego Padres, San Diego Seals and UC San Diego Athletics. 
Equity, Diversity and Inclusion
At the time of my appointment as chair of the department in 2021, I was only the fourth woman in the U.S. to lead a Health Sciences orthopedic surgery department. I remain committed to increasing representation within the field of orthopedic surgery by supporting current and future trainees from underrepresented communities. Our department is working to eliminate health disparities within our communities, as well as our working and learning environments, through proactive collaboration, outreach and mentorship initiatives. 
Some recent accomplishments across our interdisciplinary missions illustrate the care we take to embody our values and vision. 
We educate

young women about

the possibility of leading rewarding musculoskeletal scientist careers through our participation in

The Perry Initiative

. 

We eliminate health care disparities in our communities by diversifying the physician workforce through our partnership with

Nth Dimensions.

We participate as one of five UC campuses in the UC Women of Ortho conference, supporting the training and career development of women within the field of orthopedics.

UC San Diego became one of six internationally recognized universities invited to participate in the 2021 launch of the

Wu Tsai Human Performance Alliance

, revolutionizing human health through studying the biological principles behind peak human performance.

In recognition of the importance of our research in addition to our ethos of scientific integrity, we are ranked #25 by

Blue Ridge Institute for Medical Research

for funding we've received from National Institutes of Health.
Please consider making a gift to help us continue advancing the field of orthopedic surgery. Each donation we receive helps sustain and develop our residency and fellowship programs along with our basic research activities and clinical trials. Thank you for your interest in our department. We look forward to sharing more with you through our website or in person. 
Sincerely,  
Susan Bukata, MD  
Professor and Chair 
Department of Orthopaedic Surgery  
UC San Diego School of Medicine 
Make a Gift
Support the Department of Orthopaedic Surgery's groundbreaking clinical and basic research along with internationally recognized scholarly and educational activities.