Muscle Biology Laboratory
Dr. Schenk is an exercise physiologist primarily interested in the regulation of substrate metabolism in skeletal muscle. The scope of his research is aimed at determining the impact of alterations in substrate metabolism, which may be induced via exercise, calorie restriction or inactivity, on important health issues such as obesity, diabetes, and advancing age.
Dr. Schenk is also interested in the etiology of fatty infiltration in skeletal muscle in orthopaedic-related injuries, such as rotator cuff tears and lumbar spine pathology.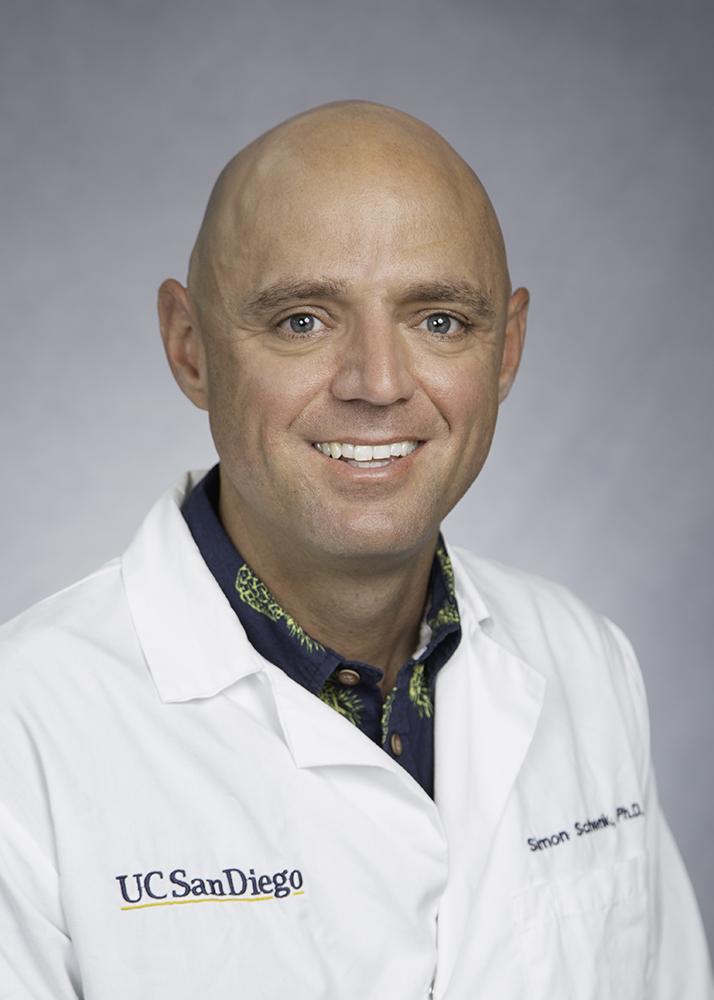 Contact
Simon Schenk, Ph.D.
Department of Orthopaedic Surgery
UC San Diego
9500 Gilman Drive, Mail Code 0863
La Jolla, CA 92093-0863
Office: (858) 822-0857
Fax: (858) 822-3807
Email: sschenk@ucsd.edu 
Web: UCSD Profile